Interpreting in a Criminal Law Environment
Wednesday 12 August 2015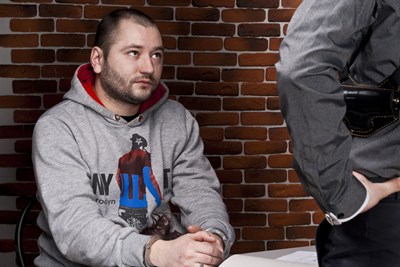 As a criminal law interpreter you might be called by a solicitor to assist with a criminal case either at a police station or a Magistrate's Court or Crown Court.
The criminal process relies heavily on the interpreter's expertise as their role can dramatically affect the outcome of a case. A plea is uninformed if the defendant has not been able to fully understand the nature of the case to which he is pleading because of his inadequate understanding of the language and because of the inadequate explanation given by his legal representative[i].
The 5 Skills of a Criminal Law Interpreter
Linguistic competence
A professional attitude
An understanding of the legal process and their duties as interpreter
Impartiality and confidentiality
The ability to interpret precisely, and only, what is asked and what is answered
From the start of the case, the solicitor involved will decide if the defendant or suspect cannot understand formal English or fully express themselves. If they are a foreign language speaker then their preferred language, and whether they speak in a particular dialect or regional variation, will be ascertained so that the most suitable interpreter for the case can be found.
Interpreters for Criminal Law cases will be sourced from the National Register of Public Service Interpreters (NRPSI). It is also necessary for the interpreter to have passed the Diploma in Public Service Interpreting Law Option or have passed a qualification which gives them similar competency.
If, as an interpreter, you cannot meet all of the defendant's needs, or you personally know the defendant, you won't be able to interpret for them in a Criminal Law case.
It is important to note that due to the nature of Criminal Law work, some of the cases you might experience as an interpreter might be particularly sensitive, serious or disturbing. You'll be provided with witness statements from the defendant and prosecution.
If your competence as an interpreter to a Criminal Law case is called into question, then the hearing will be adjourned to resolve the issue[ii].
Under normal circumstances an interpreter used at the police station will not be allowed to interpret in the courtroom. The exception to this being if the language required is extremely rare and an alternative interpreter cannot be sourced. In this case, the Court and all parties must be informed accordingly.
RL Translations are able to provide interpreters for any situation, including legal interpreting for courts, prison visits and for solicitors.
Expert translators RL Translations can translate in any language in any subject. With almost a decade in the industry and a 1500 strong team of translators, contact us for a free quote with your translation enquiry.
Join our community on LinkedIn, Twitter and Facebook too.
---
[i] See Cuscani v UK (2002 All ER (D) 139 (Sep).
[ii] See R (on the application of Gashi) v Chief Adjudicator (2001 All ER (D) 262 (Nov).