Top 5 tips for sending international emails
Friday 03 April 2015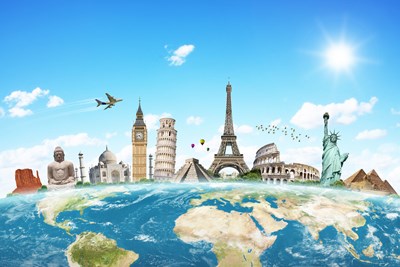 As the clocks have just gone forward by one hour in the UK so that Greenwich Mean Time is now on British Summer Time (BST), it's a good time to remember that different times in different countries can have an impact on your day to day business.
As international translators, it is an every-day occurrence to send international emails and call overseas countries. With this in mind it is always useful to bear in mind the following key points when sending an email internationally:-
The time difference
Try to send or schedule your email to arrive during office hours at the destination location. Some email programs (e.g., Microsoft Outlook) allow you to specify delivery times of emails. If this is not possible, bear in mind that the response time to an email sent internationally may be slightly longer and that it is probably best not to send an email so that it arrives at 5pm their time for example. Check online for what time and date it is in different time zones so that you can optimise the time you send your email.

Public holidays
Public holidays differ all over the world so when sending international emails it is a good idea to check that the recipient will be at work to receive it. You can check international public holidays here using this Office Holidays calendar.

Date and time format
It can be confusing to read a date in a format you are not familiar with. When referring to dates in international emails make sure that you use the format common to the recipient's region. This makes it much easier for the other person and will avoid any confusion or error. Check the date format by country before you send your email.

Currency signs
To eliminate the risk of misunderstanding, particularly when quoting for work or agreeing prices, always be sure to use the correct currency sign and conversion rate.

Humour
Be extremely cautious when using humour in international emails unless you know the recipient very, very well. Humour notoriously does not translate well, so to prevent any upset or offence it is best avoided altogether. The last thing you want to do is ruin a working relationship for the sake of a trivial joke. Similarly, bear in mind that if you receive an email with reference to something you don't understand or find offensive, it is most likely simply a difference in culture so avoid making a negative response to preserve the business relationship.
RL Translations are experts in translation and interpretation and can translate in any language in any subject. With almost a decade in the industry and a 1500 strong team of translators, contact us for a free quote with your translation enquiry.
Join our community on LinkedIn, Twitter and Facebook too.