The Challenges of Legal Translation
Monday 03 November 2014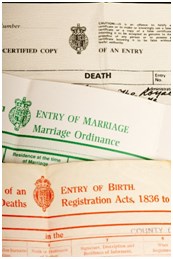 Translation of legal documents is a highly specialised task and as such requires a translator with extensive knowledge of both source and target legal systems to ensure that the desired legal results can be achieved.
Legal translation tends to be more complex than other forms of technical translation due to the fact that each country's legal system is highly unique; based on a set of concepts derived from its culture and historical events. This means that legal concepts can very easily become distorted or even incomprehensible between different legal systems.
In the European Union, every Treaty must be translated into the language of each Member State, something that will only get more complex with each new state that joins. Each different language version of a Treaty carries the same value, which makes it extremely difficult for the original intended meaning to be fully captured in either language. For this reason, legal translators require a thorough understanding of legal terminology and statutory requirements in both languages as well as a strong grasp of the legal intricacies of cultural and legal systems. It is vital that even if an exact translation is not possible due to available terminology, the original meaning of the document is precisely and accurately conveyed. Otherwise, the translator's rendition will be a word-for-word translation that is often incomprehensible[1].
Incorrect translation of just one legal term within a contract could throw the meaning of the entire text into confusion. Here, companies could face significant legal costs if found to be in breach of contract because the terms of the contract were misunderstood.
R L Translations specialises in legal document translation. With mother-tongue, professional legal translators who have lots of specific experience relevant to the area of law, we are confident that our legal translations will be as close to the original text as possible. So, whether it is a translation of a birth certificate, a marriage certificate translation, a certified or notarised translation or a contract that requires translating, R L Translations has the necessary experience and knowledge to be able to assist.
Find out more about our translation services or request a free quote today.
---------
[1] http://www.ccaps.net/newsletter/06-05/art_3en.htm
---