English PEN Awards: Celebrating literature in translation
Wednesday 04 March 2015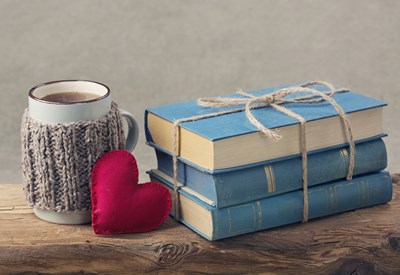 In the UK, there are still many barriers for authors writing in non-English languages as very few works are translated into English. This means that the freedom to read and write is restricted as well as the freedom of speech, as many writers are prevented from reaching UK readers. To try to combat this, English PEN have set up a number of awards that will reward translators and publishers of works into English; the belief being that literature should be enjoyed without the restriction of linguistic or national borders.
About the PEN Awards
Three awards are offered by English PEN. These are monetary grants that are aimed at furthering the reach of literature to English-speaking readers.
PEN Translates: Helps Publishers meet the costs of Translating works into English
Submissions open in April 2015 and are aimed at helping publishers increase the number of works they acquire in other languages whilst also supporting translators. In order to encourage more translation into English, it is vital that translators are rightfully acknowledged and paid fairly.
PEN Translates funds up to 75% (up to 100% if a publisher's annual turnover is less than £100,000) of translation costs for selected projects.
PEN Promotes: Helps Publishers Promote works Translated into English
Supported by Bloomberg and open to submissions in June 2015, the PEN Promotes awards celebrate works of outstanding literary value, dedication to free speech and intercultural understanding that have an apparent affinity to the PEN Charter.
Since 2005, PEN Promotes has supported the promotion of literature in translation and is open to works in all languages that are in contract to be published into English.
The English PEN's Writers in Translation Committee will award the winning project up to £4,000 to support author tours. There are a number of other ways that award winning books will also be supported including promoting author events and publishing extracts and interviews.
PEN Samples: Small Grants to support Translators
This is a rolling grant and can be applied for at any time by a translator. £250 is awarded to translators of sample translations and reports on books in other languages that are currently not in line to be published by an English-language publisher, thus highlighting them as potential translations. This grant also aims to support the professional development of translators and the promotion of under-represented languages into English.
Previous Winners
Previous winning titles along with authors and translators are all showcased on English PEN's World Bookshelf.

To learn more about the criteria for entry into any of the awards and to read sample translations visit the English Pen website.