Becoming a Translator
Monday 01 December 2014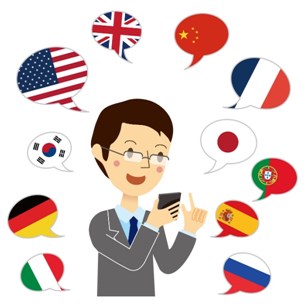 To become a translator it is vital to have an extremely thorough understanding of both the source and destination languages with which you will be working. A word for word transposition is not enough. Instead an in-depth knowledge of the language and the culture from which it stems is required so as to gain a more precise understanding of the texts that you translate.
For this reason, it is a good idea to have spent time working and/ or living in the source destination's location to immerse yourself in the language in its true context and to add credibility to your CV. It is also important to only ever translate into your mother tongue language.
Detailed familiarity with the subject matter that you are translating is also essential. Legal translation, for example, requires expert knowledge of both source and destination legal systems.
There are many language diplomas, degrees and Masters level courses that will enable you to gain the formal qualifications required to become a professional translator. In addition, becoming a certified translator and a member of a professional body of translators will mean that potential clients can trust that you are properly qualified to take on the work.
How to get work as a Translator
In the outset of your career as a translator taking on work on a voluntary basis will give you vital experience and confidence plus it will bolster your CV.
In addition to the many agencies that offer outsourced translation work, you can also find online forums and specialist translator social networking sites with job boards, Proz for example. When using agencies always be careful to use reputable ones as there is a worrying trend within the industry of genuine CVs from agency sites being hacked, see Identity Theft in the Translation Industry and many translators have been known to experience payment issues when working with untrustworthy translation agencies.
What do Translators charge?
Most translators charge per word which means that you will get paid for the actual amount of work that you do. How much to charge will depend on your level of experience, the piece of work that you are translating and potentially the language into which you are translating, if it is a high-demand language for example.
Translator or Interpreter?
The two disciplines are very different and each require a different skill set. If you are not sure whether you would like to become a translator or an interpreter then take this Translator or Interpreter Quiz as a starting point to find out which career would be best for you.
If you are looking for highly qualified and trusted translators or interpreters please get in touch with RL Translations as we have experienced translators for all languages and disciplines.